Buyers are our specialty! We work closely with every buyer to make sure that becoming a Home owner becomes a reality. We understand that every buyer is different. Therefore, we go that extra mile to address the individual needs of each potential buyer. We will help you every step of the way, from beginning to end. Let us put you on the right path to home ownership. We will help find the right Home Solution for you. Call (770) 477-9995 or email us today for more information on various down payment assistance program, credit repair and/or credit counseling. Whatever your real estate needs are...We are here to help. Click here to search for a home.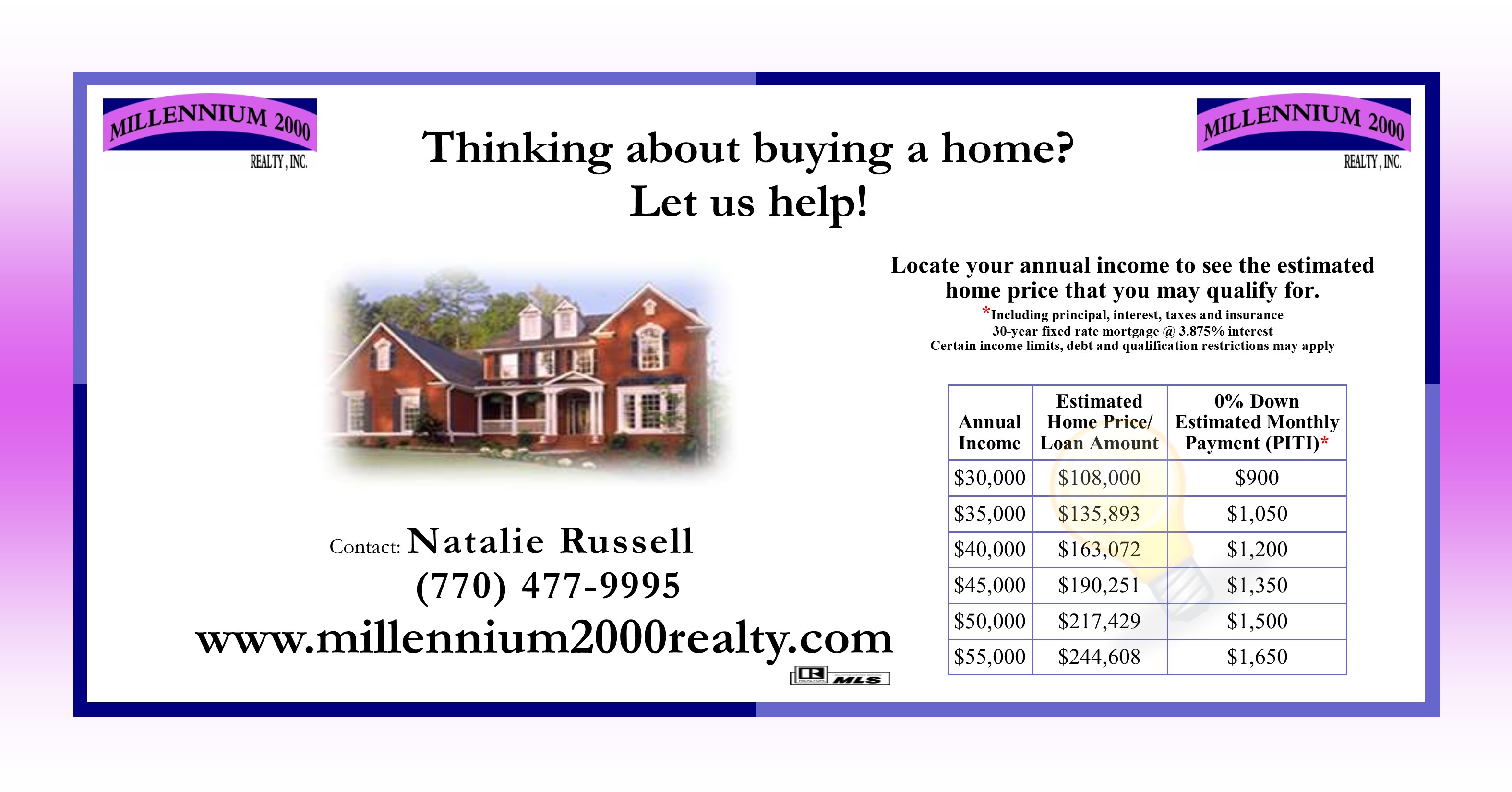 Millennium 2000 Realty is a full service real estate company helping hundreds of people buy and sell real estate each year. Let us show you the way to home ownership. Listed below are some of the advantages of home ownership:
· Increased value
· A place of your own
· An investment that you can leave your children
· Tax benefits (tax deductible interest, a write-off that you may not have now)
· No yearly payment increase (principal & interest payment will be the same for 30-years)
There are several home buyer assistance programs that can help you buy a home with $0 to $1,500 down payment, in most cases. Let us help you become a home owner. Call us today or visit our website for more information to put you on the right path to "HOME OWNERSHIP."
CONTACT US BEFORE YOU SIGN ANOTHER LEASE.
WHY PAY RENT IF YOU DON'T HAVE TO!